How do I define and attract my ideal buyer?
Knowing your audience is key to content marketing success.

Whom are you creating content for?
Before you can truly offer valuable content, you first have to get into the shoes of your customers. In other words, you have to develop detailed buyer personas. Buyer personas are fictional, generalised representations of your ideal customers.
What problem is it going to solve for that audience?
Buyer personas help you to understand your customers (and prospective customers) better. This makes it easier for you to tailor your content, messaging, product development, and services to the specific needs, behaviours, and concerns of different groups.
The strongest buyer personas are based on market research, as well as insights you gather from your actual customer base (through surveys, interviews, etc.). When creating your buyer personas it's important to put yourself in the shoes of your target audience.
Where do they go for information and advice?

What challenges do they have in their job role?

What are their primary business goals?
Once you've worked out who your potential customers are, what they want, and how they are searching for it, you can start attracting targeted leads with content that is relevant and valuable.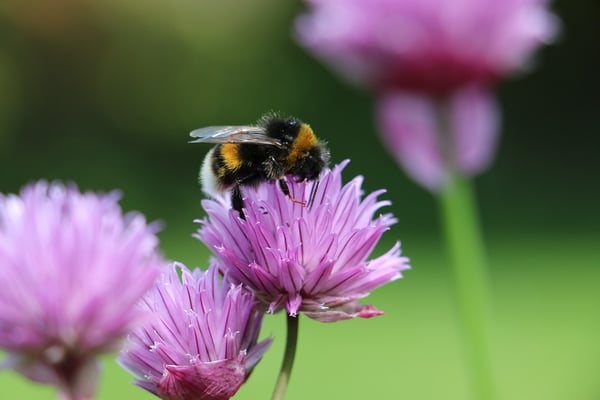 What is a lead?
A lead is a person who has indicated interest in your company's product or service in some way, shape, or form. Whether that be completing a survey, interacting with you on social media or downloading an ebook (Content). All of these are signs that someone out there likes what you're doing.
What is lead generation?
Lead generation is the process of attracting and converting strangers and prospects into leads. It's a way of warming up potential customers to your business and getting them on the path to eventually buying.
Within the larger inbound marketing methodology, lead generation falls in the second stage of the buyers journey (convert). It occurs after you've attracted an audience and are ready to actually convert those visitors into leads for your sales team. Generating leads is a fundamental point in an individual's journey to becoming a delighted customer of your business.
How do I attract high-quality leads?
At the early stage of the buyer's journey, meeting your contact with a sales pitch is going to turn them away. To develop different ways to get your leads' attention, you must target prospects with insights designed to disrupt their thinking and help them realise they have a unique problem you can solve.
By providing your buyer with educational, non-promotional content in the form of webinars, white papers, videos, blogs and peer recommendations on social networks and forums, you can attract prospects by offering value.
Align your sales and marketing teams to quickly establish who each prospect is, how the lead was generated, where they are active online and how they've engaged with you in the past. This will help you recognise the specific needs of your prospects and customers at each stage of the buyer's journey. With this insight, you can begin creating relevant content to push your contacts further along in the marketing funnel.
Why is lead generation my top priority?
With the control firmly in the hands of the buyer, marketing is being held more accountable for supporting sales in the customer nurturing process.
"By showing an organic interest in your business, it's those strangers and prospects that are initiating the relationship with you, rather than you, the business, initiating the relationship with them." (HubSpot) This makes it easier and more natural for them to want to buy from you somewhere down the line.
Not only can helpful content be used to acquire customers, it can also be used to build and maintain ongoing relationships with potential buyers as you continue to delight them with helpful content.
How do I convert leads into customers?
Once your leads are in the marketing & sales funnel, they need to turn into a sale. Only then can you count your marketing effective. You need to nurture your leads after that initial point of contact. Align your sales and marketing so that they strive for the same goals. Use email automation, exclusive content, and lead scoring to nurture your leads.
Part of a good lead generation effort is retaining the leads you already have. Once a lead has passed a stage in their journey, they should be met with a new type of touchpoint that is relative to them. This will keep them from unsubscribing and dropping from your lead list.
How do I measure the success of my lead generation strategy?
Since proving the ROI of marketing activities continues to be a priority for marketers, it's important to be able to calculate your lead generation efforts.
To calculate Marketing Originated Customer %, take all of the new customers from a period, and tease out what percentage of them started with a lead generated by your marketing team.
Formula: New customers started as a marketing lead / New customers in a month = Marketing Originated Customer %
Let's look at an example:
Total new customers in a month = 10,000
Total new customers started as a marketing lead = 5,000
Marketing Originated Customer % = 5,000 / 10,000 = 50% Months
Use this formula to identify your marketing team's lead generation efforts.