The HubSpot platform continues to evolve at speed, and doesn't stop collecting prized awards along the way. Sometimes it's hard to keep up with the feature changes and enhancements, or dig through the latest product updates.
Here at RevM we've put together our pick of the latest HubSpot updates which help Marketers, Sales, Customer Service and Developers to get the best out of the platform, and to explore new opportunities to improve their businesses.
Contact us if you would like to discuss any of these new features, but in the meantime lets take a look...
1. Sent Emails in Conversations
An eagerly awaited update. Conversations now has a "Sent" filter, and of course that means that you can now see any replies sent to a contact whether they are sent from the Conversations tool or from the CRM itself, making this a much more useful tool for all users.
2. Shared Task Queues
You are now able to create standard task queues across your team, or just restrict the task queue to specific team members. So for example if all your team are working on tasks all related to a quote follow up as an example, now you can see all the tasks that relate to quote follow up, regardless of who the task is assigned to. Great tool if a team member takes unplanned leave.
3. Custom Calling Outcomes
You can now create custom calling outcomes specific to your business - so you can better track productivity and team activities against Marketing and Sales KPIs. Previously, you had to use the default and fixed set of call outcomes created by HubSpot.
4. Host Content on Multiple Sub-domains or TLD's for your Brand
We've all been waiting for this one for a while! The ability to have multiple sub-domains and multiple TLD's across any asset type, such as landing pages, blogs, email, and website.
Landing page example A:
productgroup1.LegalEntity.co.uk
productgroup2.LegalEntity.co.uk
division1.LegalEntity.co.uk
division2.LegalEntity.co.uk
Landing page example B:
productgroup1.LegalEntity.co.uk

productgroup1.LegalEntity.fr
productgroup1.LegalEntity.de
productgroup1.LegalEntity.com
Available in Marketing Hub Pro & Enterprise.
5. Recover HubSpot Properties Deleted in Error
As a data-obsessed team of CRM lovers, this is a feature we're super excited about. We've all been there and accidentally deleted the wrong property, well now there's a "Recycle Bin" that lets you recover that property and the property values across HubSpot entities such as Contacts, Companies, Deals and Tickets for 90 days. Upon restoration of the field, the property will be restored into lists or workflows it was currently used in.
Still not a reason to be careless with our data ;-) but it does provide an opportunity to revert if accidents happen or perhaps, a change of mind, but at least we can recover from genuine mistakes more easily.
Saves a lot of time, effort and helps manage data integrity. No more stress, no more time manually rebuilding the properties you deleted. Simply restore it.
6. Custom Fields for Products
Now available is the ability to customise your Product fields with custom properties. This is an excellent addition which enables you to add specific fields to your Product in HubSpot CRM and Sales. These could be used for specifics such as product variants, or perhaps attributes such as size, type of product, colour, weight, and more.
For example, If you're a online training company, your products could be courses and the product properties could be course type, course length, course category
Literally whatever you want to track about your products. You can segment and report on these products when it's used on a deal. These fields are not visible on a Quote, and are used for filtering and reporting purposes.
Available in Sales Hub Pro & Enterprise.
7. SKU field for Products
For users who use the Products feature on deals, a key update relevant for product-based and service businesses. To better report on sales performance of your products, and perfect for companies with large or complex products portfolio
Available in Sales Hub Pro & Enterprise.
8. Switch Calling Providers
You can now toggle between any 3rd party calling software in the HubSpot Ecosystem and HubSpot calling system even before you finish your HubSpot calling minutes.
9. Preview a Deal from the Deal Board
No need to go into each record from the Deal Board and lose that unsaved custom sort you have just created as a filter, now you can preview a Deal, just like you can in a list view of Deals.
10. Revenue Attribution in Campaigns
Following on from the Revenue Attribution product updates earlier this year, this latest update now uses that attribution model to provide the actual revenue number on each campaign, based on any contact associated to a closed deal in HubSpot. Check out our recent blog on how to use HubSpot Revenue Attribution.
11. Field Level Permissions on HubSpot Properties
Control or restrict which team members can edit specific fields in Properties set up.
Available in all Enterprise Hubs.
12. Automation for Service Hub Starter
For Service Hub Starter portals created after 3rd March 2020, you now have the ability to automatically change ticket status when an email is sent or received., ensuring that your customer service or support teams stay fully organised and nothing falls through the cracks. you're also able to do simple ticket automations when ticket status changes, or closes, and send notifications to internal teams associated with the ticket.
Available in Service Hub Starter.
13. New API Documentation Portal & Test Capability
A brand new API documentation portal is available for all your integration needs. This newly revamped and restructured area helps Marketers and Developers to try and test API's from the document portal. There are new tutorials and SDK's are also available.
14. Rate and Review the HubSpot Ecosystem Apps
Now you can rate an app, and read the reviews to see if the app will be suitable for your business, with standard 1-5 star ratings and written reviews, just like any other product you buy online.
15. Monitor your HubSpot API Keys
Now you can monitor the health and efficiency of your API keys in use for integration with other systems, with more detailed information covering:
Error checking
Security
Efficiency
Just in case you missed the big announcement a few weeks ago, HubSpot have launched a brand new next generation Website CMS Hub, perfect for your next Website or App project.
CMS Hub has some pretty impressive company at the top of the charts and consistently earns high marks for web content management systems from G2 along with Wordpress.
HubSpot ranks 4.3 out of 5 on G2, and customers frequently reference HubSpot's ease of use, power, and services team as core differentiators against other CMS on the market.
Be sure to visit inspire.hubspot.com to see what's possible with your website on CMS Hub.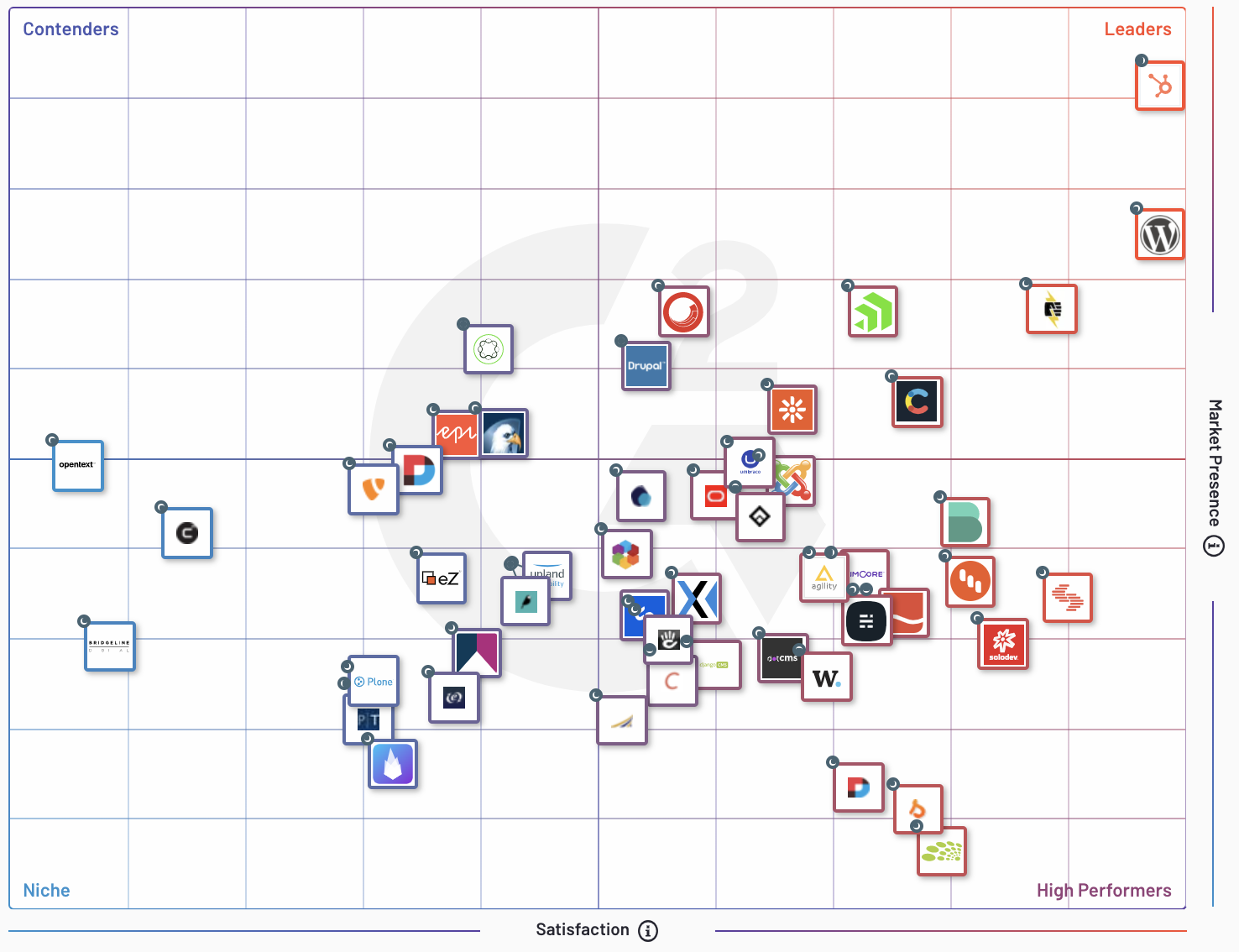 To summarise
HubSpot is rapidly evolving to become the platform of choice for CRM, Sales, Customer Service and Marketing, please don't forget to keep your eye on our blogs each month for our top picks.
If you need some help with your HubSpot configuration, or would like to explore how HubSpot could help you with some of your other business challenges, please contact us.