The word "automation" conjures up bleak images of cold industrial practices, long rows of robot machinery on production lines and annoying self-service checkouts that trap us in a perpetual state of shopping basket rage.
Sometimes, we just want to deal with a human. Someone who understands our problems and who is willing to help us solve them quickly and painlessly.
For businesses to survive in 2018, solving customer problems in a timely and efficient manner is an absolute must! Those businesses that can automate the process through highly personalised marketing communications will be the ones that thrive.
So the question remains, "how can marketers achieve personalisation with email marketing automation?".
Ensure timely follow ups!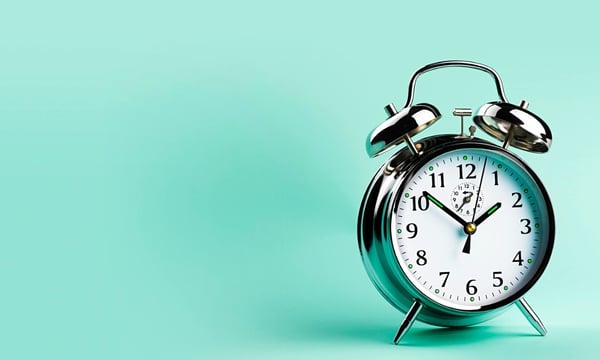 Automation makes life easier. Fact! Imagine a world without direct debits or digital clocks, you'd be forever missing critical deadlines.
For marketers, a world without email marketing automation is an equally terrifying prospect. Sending well-timed promotional and transactional emails without having to actually press a "send" button is a blessing. And in today's world, a poorly timed follow up can make all the difference between converting a lead and losing one forever.
But actually, email marketing automation goes far deeper than that…
Deliver highly engaging content!
Email automation allows you to create sophisticated workflows and personalised content. This means the content within the email that a contact receives is dependent on certain triggers. Those triggers can be both action and situation-orientated depending on the context you assign.
Let's suppose, Julie receives one of your promotional emails. Within that email, there is a form to fill out. If Julie fills out that form, she has progressed through the lifecycle stage and therefore, her action will have triggered a behavioural email to be sent to her.
The content within that email follow up will be based on the information Julie submitted when filling out the form. Now Julie has an email that is both well timed and super relevant! Clever huh?
Behaviour-triggered emails are real-time reactions to how your customers are using your product. They are a valuable communication tool and are capable of converting window shoppers into lifelong customers. So it's critical to segment your audiences and automate your email nurture campaigns in order to achieve personalisation with marketing automation.
Understand your metrics and measure your performance!
While email marketing automation does make your life easier, it doesn't mean you should put your feet up. Just as cruise control in your car doesn't mean you can take your eye off the road, email automation doesn't mean you can stop monitoring your customer interactions.
Knowing when to override automation and deliver assistance and support yourself is therefore a critical part of the automation process. To detect patterns and trends, you need to understand your metrics. After all, how can you definitively determine whether you're saying the right thing, to the right person, at the right time without concrete metrics to back up your claims?
That's why it's essential to harness real-time data. Response metrics such as email opens, website page views and click through rates will help you conclude the effectiveness of your outreach. Acting upon this knowledge is the critical bit. HubSpot's granular reporting provides the insight necessary to adjust your strategy based on how prospects are engaging with your content. Whether it's reminding a prospect they've abandoned their shopping cart or following up someone that's subscribed to your blog, identifying what content to serve which prospect is key to nurturing prospects into delighted customers. Knowledge really is power and automated procedures, coupled with personal monitoring, are the way forward.