We just hit gold status here at RevM. Before you ask, we haven't been competing as a curling team in the PyeongChang 2018 Olympic Winter Games.
No, we're talking about HubSpot's Partner Tier program that acknowledges official agency partners who have brought the inbound message to the most clients, as well as those who have executed inbound marketing services to the highest standards. HubSpot places their agencies in tiers using a combination of metrics, looking at monthly recurring revenue (MRR) acquired and managed, retention, software engagement, and actual inbound marketing success.
In other words, we know inbound marketing like the back of our hands and HubSpot thinks we're worth our weight in Gold. That's a big statement considering it's come straight from the horse's mouth.
A brief history of HubSpot...
Hubspot, the world's leading sales and inbound marketing platform, was launched back in 2004 by CEO Brian Halligan. Whilst NASA were busy landing their rover on Mars, Brian was about to discover something equally profound. He noticed that customers had gotten really good at blocking out interruptive marketing and sales tactics. The tried and true tactics of old (direct mail, email blasts, cold calls) simply weren't effective anymore. Brian's curiosity lead him to conclude that people don't want to be interrupted by marketers or harassed by salespeople. They want to be helped.
It was time to make the marketing and sales process human. Time to treat buyers like people, not numbers on a spreadsheet. Time to build an inbound community and help people achieve their business goals in a more personable, empathetic way. So after many meetings, copious amounts of coffee, and the occasional Belgian beer, Brian coined the term "Inbound marketing" and HubSpot was born…
Happy (early) birthday to us!
Skip forward 13 years and us folk at RevM arrived on the scene with one mission. Leverage HubSpot's award winning software to help businesses attract the right visitors, convert high-quality leads and close customers using the inbound marketing methodology. Founded in 2017 by growth-driven marketing leader and technologist, Carl Davies, RevM went from Un-tiered to Gold Certified HubSpot Agency Partner in less than a year, generating an impressive and diverse client base in the UK, North America, Canada, Asia, and Australia.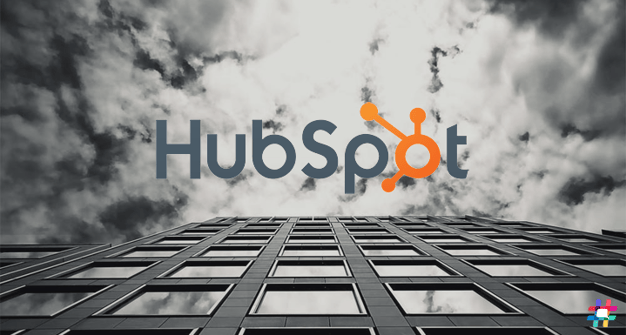 A sprinkle of our gold dust
In this short amount of time, we have helped numerous businesses who are focussed on growth, but who are frustrated by the number of sales leads that convert into revenue to hit their sales goals. To help our clients make more informed sales decisions and deliver campaigns that generate revenue, we implement the most advanced marketing and CRM automation technology.
Leveraging 5 years of in-depth HubSpot skills and experience, we are able to harness real-time lead intelligence that provides insight into what content the buyer has engaged with and their propensity to buy. As a result, we can help our clients effectively engage with prospects at different stages of the buyer's journey to ensure an effective lead generation marketing process.
How our Gold status helps you
As we have journeyed up through the ranks, we have gained access to more exclusive and valuable content and support from HubSpot. As we continue to climb higher, the depth and variety of support increases. With our new HubSpot Gold Tier Certification, we now have access to an even bigger goldmine of insights and tools than before, including a whole host of programs, apps and services to help our clients accelerate success through inbound marketing:
Blogging: Exclusive partner access to contribute to the well-known HubSpot Blog. With the ability to post content regularly, we may utilise client case studies in addition to our own content, which helps boost the credibility and visibility of our clients as well.
Social Amplification: Promotion of social content through HubSpot channels. With the opportunity to reach HubSpot's vast social network following, our clients have the opportunity to amplify their message even more.
Recruiting Tools: Leverage the partner network to attract and retain top talent. With access to HubSpot's Jobs Portal, we can identify inbound specialists to continue to accelerate the success of our client's campaigns.
Exclusive Events: First look at new products that will aid inbound marketing efforts. With exclusive access to product launches, we can be the first to test out and implement new services that will benefit our clients.
What's next for RevM?
We've gone from 0-Gold in less than a year! That's a speedy growth rate, don't you agree? But we won't stop there. You see, we're constantly evolving at RevM. Just like today's buyer. As they evolve, the inbound marketing methodology becomes more fluid. It's foundation remains the same, but new ideas and strategies are introduced. In much the same way, as we continue to attract, convert, close and delight the customers of our clients, we grow as a business. Our agility and adaptability ensures that we remain firmly in the driving seat as new trends, tools and techniques are introduced. That's why we won't stay gold for very long. We've got our sights set on Platinum, and we're sure you'll be hearing about it pretty soon…
"Over the past year, we have grown our business by incorporating inbound strategies to attract, engage, and delight customers. We work with businesses who are passionate about growth, to apply those same inbound strategies to their marketing and sales."
(Carl Davies, Founder & Managing Director)